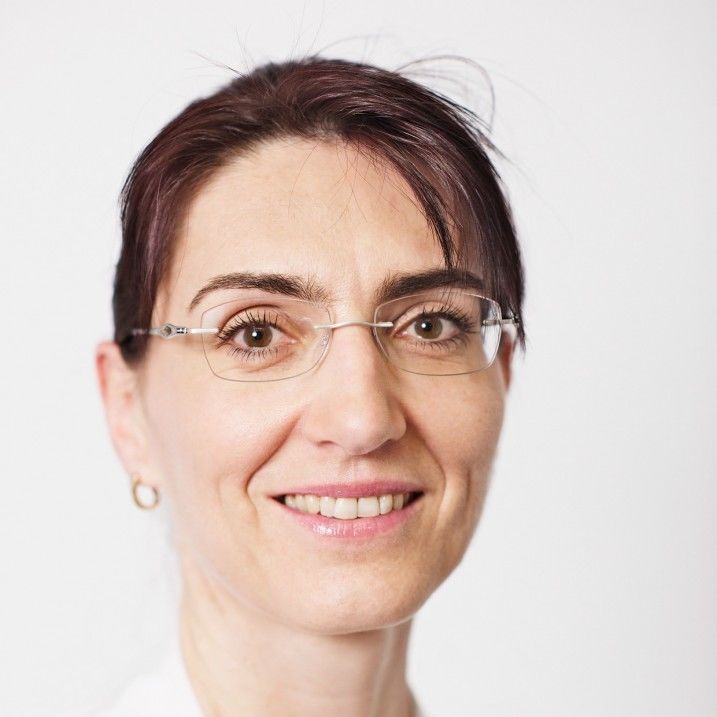 Prof. Dr. med. Nicole Ochsenbein
Co-Director, The Zurich Center for Fetal Diagnosis and Therapy
FMH-certified obstetrician and gynecologist specializing in fetomaternal medicine
Physician in Charge, Department of Obstetrics, University Hospital Zurich
Deputy Chief Physician
In 2008 Nicole Ochsenbein, together with Margaret Hüsler, established the use of fetal endoscopy in Zurich.
After completing her medical degree in Freiburg im Breisgau in 1998, Dr. Ochsenbein undertook specialist training in Zurich and Belgium and was granted FMH certification in obstetrics and gynecology in 2007. In 2005–2006 she undertook further training in fetal endoscopy in Leuven under Prof. Deprest, one of the pioneers of this technique. In 2008 she and Margaret Hüsler introduced this technique at University Hospital Zurich. She is a member of the Swiss Academy of Fetomaternal Medicine and of other international and national bodies and acts as a reviewer for many scientific journals.
Her principal areas of clinical activity are ultrasound diagnosis, invasive fetal therapy with a particular focus on fetal endoscopy, and the care of twin and higher-order multiple pregnancies and births. In 2007 she was awarded a Habilitation by the University of Zurich on the basis of a dissertation on the treatment of premature rupture of the membranes, a subject that remains her main area of research and for which she receives financial support from the Swiss National Science Foundation and other bodies.